News
The 7 Best Baby Monitors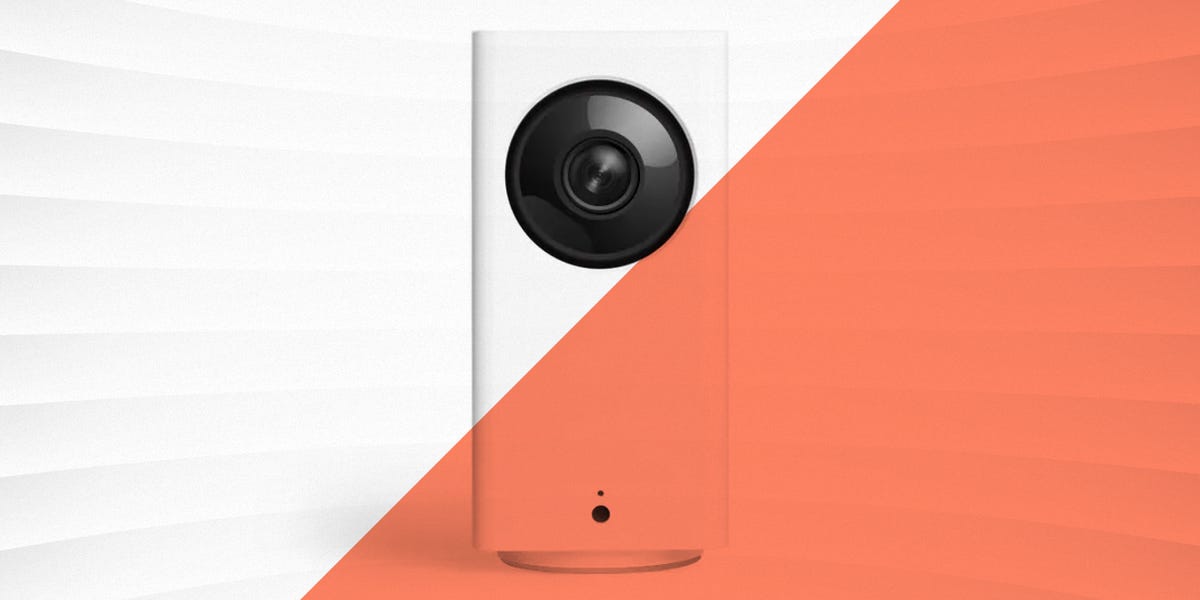 Baby monitors are some of the most useful tools in modern parenting, and among the most researched items on every new parent's registry. After all, in those endlessly stressful, sleep-deprived early days of parenting, there's nothing like having a high-definition, infrared window into your baby's crib, without any risk of waking a finicky snoozer. As time goes on, a monitor becomes a magical gateway to reclaiming your former social life, particularly if yours has a range long enough to reach the front porch or backyard patio, so you can peek in from afar after bedtime. Just rest assured that when the sanity of an entire household lies in the balance, any level of addiction to surveilling your baby's sleep is both understandable and acceptable—at least to other parents.
What to Look For
Today's baby monitors are packed with tracking and data features, which can make relaxing at night a little easier—but the process of choosing one is even harder. Your first decision will be whether or not to get a Wi-Fi or non-Wi-Fi-enabled monitor. Wi-Fi baby monitors connect to your Wi-Fi network and use an app on your phone as the camera's screen; non-Wi-Fi monitors stream directly to their own screen through a closed-loop network. The biggest downside to a Wi-Fi monitor is that it's less reliable and less secure; however, it does allow you to have an unlimited range, so you can check on your baby even if you're not at home.
Range is one of the features that we considered here on non-Wi-Fi monitors, as well—it's an important one if you have a big house, or simply want to do some yard work during nap time. Every baby monitor on our list has either unlimited range through Wi-Fi or range up to 1,000 feet. Other features you should consider include the quality of video and sound, the length of the screen's battery life, durability, and general ease of use. We've tried to simplify your decision-making process by highlighting monitors to meet every need, from the most inexpensive and basic to high-tech monitors that will record and track detailed growth and sleep information about your child. Here are the best baby monitors we've found.
How We Selected
I've been a parent for three years, and in that time I've survived numerous bouts with sleep regression, nap abandonment, chronic ear infections, and all other enemies of a satisfying nighttime schedule. Through all that, I've rued the shortcomings of my (perfectly serviceable) Motorola video monitor and cast a wandering eye at better options with advanced features and range. This list includes monitors I've personally used and wish I had originally put on my registry, as well as those recommended by my fellow parent friends. For the sake of thoroughness, I also crowd-sourced baby monitor recommendations on parenting social media groups and scoured Amazon reviews for any negative feedback about each model.
---
Advertisement – Continue Reading Below
Best Noise Reduction
Infant Optics DXR-8 PRO
Infant Optics
amazon.com
$199.99
Style: Local video
Range: Up to 1,000 feet
Display: 5-inch 720P HD screen
Battery life: Up to 10 hours
The DX-R 8 Pro is neither the fanciest nor the simplest monitor you can buy, but it strikes a nice middle ground between useful features and price. The monitor operates on a secure, closed-loop FHSS system, which means it doesn't connect through Wi-Fi and can't be hacked. It pans, tilts, zooms, and feeds to a five-inch screen with excellent resolution (720P HD) that operates reliably when plugged in—and has a decent, 10-hour battery life when not. 
The monitor's claimed range is up to 1,000 feet when not obstructed; we tested it in "obstructed" conditions, and the screen's visual and sound quality were still good from both a front and backyard when the monitor was in a child's room on the second floor. 
But range isn't the primary feature Infant Optics touts about the DX-R Pro—the brand highlights the monitor's noise reduction. The monitor is designed to weed out background sounds from fans, humidifiers, and white noise machines, so you can hone in on just your child's movements and cries. 
Good range of up to 1,000 feet
Can weed out sound machine noise
Best for the Data-Obsessed
Nanit Pro Smart Baby Monitor & Wall Mount
Nanit
amazon.com
$299.99
$256.38 (15% off)
Style: Wi-Fi video
Range: Unlimited (with a Wi-Fi signal)
Display: 1280P HD to a phone app
Battery life: NA
Originally pitched as "the Tesla of baby monitors," the Nanit meets the game-changing hype in three major areas: screen resolution, unlimited range (if your phone is connected to wifi), and sleep insights. 
If you want a basic, inexpensive monitor to nudge you when your baby is fussing, this is not the model for you. But if you want to track all your baby's movements in 1280×960 resolution, analyze data about his or her sleep patterns, and even receive customized tips on how to improve sleep based on those patterns, the Nanit can do it all. The app is easy to set up and intuitive, and can provide some valuable insights on movements, breathing, room conditions, and wakeups to help everyone in the house get better sleep. You can even track baby's growth with Nanit's optional add-on  "Smart Sheets." 
The system operates through your Wi-Fi network but has 256-bit data encryption and additional security measures to prevent hacking. It also keeps operating even when your Wi-Fi network is down by communicating directly with your router—just one of the many ways this smart monitor can justify its cost to data-hungry parents. Just note that a subscription to Nanit Insights starts at $5/month or $50/year after the first year, which is included in the cost of the monitor.
Sleep insights
Unlimited range when you're connected to wifi
Amazing 1280P HD resolution
$$$
Subscription required after first year
Best Audio-Only Monitor
VTech DM221 Audio Baby Monitor
Style: Audio only
Range: Up to 1,000 feet 
Display: A 5-level sound indicator, no video
Battery life: Up to 16 hours
If all you want from your monitor is reassurance that all is well and no one is awake crying, an audio-only monitor is a simple and inexpensive option. This VTech model is the best we've tried, due to its low cost and list of useful but simple features, like a talk-back intercom, five-level light-up sound indicator, and long, 16-hour rechargeable battery life when not plugged in. 
In addition to the lights, the monitor also has a vibration mode to alert you to a baby's fussing. The monitor's unobstructed range is up to 1,000 feet, so you should be able to use it from anywhere in the house. As a bonus, there's a little night light on the baby unit, which turns off if no sound is detected for 15 minutes.
Cheap
Light-up sound indicator
Long battery life
Best Battery Life
Eufy SpaceView Pro
Style: Local video
Range: Up to 1,000 feet
Display: 5-inch 720P HD
Battery life: Up to 15 hours  
The Eufy has many similar features to the Infant Optics DX-R 8 PRO, like a five-inch 720P HD screen with good picture quality, night vision, two-way audio, and the ability to pan to all corners of the room. 
Like the DX-R 8 PRO, it operates on a closed-loop FHSS system, so it's more secure than a Wi-Fi-enabled camera. The camera's controls are easy-to-use and intuitive, and the battery life on its screen is excellent once you charge it with a micro-USB—the brand claims it will last for 8 hours with the display on and 15 hours in default sleep mode, which is the longest we've seen for any non-Wi-Fi monitor screen. 
For the price, the Eufy is actually a better deal than the DX-R, which boasts an identical range of up to 1,000 feet (unobstructed) and other similar features, but costs a bit more. The only area in which it slightly lagged in my test experience is in durability—both the screen and the screen base are noticeably flimsier than on Infant Optics's model, and some Amazon reviewers have reported wear-down issues for this reason. The Eufy also doesn't have a user-replaceable battery or light-up sound indicator like the DX-R 8 PRO does. 
Long battery life
Good range of up to 1,000 feet
No light-up sound indicator
Best Inexpensive Non-Wi-Fi Monitor
VTech Digital 5″ Video Monitor with Nightlight
Style: Local video
Range: Up to 1,000 feet
Display: 5-inch LCD screen
Battery life: Up to 8 hours  
For a non-wifi-enabled video monitor under $100, this budget-friendly, night-light model from VTech is the GOAT. It meets most of our standards for excellence, with white noise, two-way talkback, infrared night vision, a nine-level sound indicator, a temperature sensor, good audio quality, and an adjustable camera angle. The 5-inch color LCD screen also has a decent battery life of up to 8 hours unplugged and gets a signal for up to 1,000 feet of unobstructed range. However, the VM5254 does fall short in comparison to some of the spendier models, particularly in terms of screen resolution and ability to pan around the room. If your goal is to monitor a crib, this isn't an issue. But if you want to keep eyes on a toddler potentially roaming around the room, you'll have to place the monitor in a strategic spot. VTech also doesn't share details about the resolution on its "high resolution" screen, but the screen is noticeably less sharp than the other models in this roundup. That said, if you want a low-cost video monitor that's durable, secure, and intuitive to use, this one gets the job done. 
Good audio quality
Good range of up to 1,000 feet
Best Cheap Wi-Fi Camera
Wyze Cam 080p
Style: Wi-Fi video
Range: Unlimited (with a Wi-Fi signal)
Display: 1080P HD to a phone app
Battery life: NA 
For those looking for an inexpensive Wi-Fi security camera to use as a monitor, the Wyze Cam is a great pick. For under $40 you get a compact camera packed with all the features you might expect from a far fancier setup, like motion tracking, time-lapse video, and free cloud storage. It also has Alexa and Nest integration, so you can control all the features by voice command. 
The monitor can be operated remotely through the app to pan, tilt, zoom (up to 8X), and turn 360 degrees; it streams clear 1080p full HD to the Wyze app on your phone. It also has two-way audio and 30 feet of infrared night vision, so you can see in complete darkness. 
The only drawbacks to this camera are related to Wi-Fi issues—not only have users reported that the connection can be glitchy on occasion, but there's also a small potential that the camera could be hacked, as is the case with all Wi-Fi-enabled smart devices. Just be sure to regularly change your Wi-Fi password and Wyze app password and enable the app's encryption for extra security.  
Inexpensive
Good resolution
Unlimited range through Wi-Fi
Remote potential for security issues
Occasional glitchy connection
Best for Anxious New Parents
Owlet Duo Smart Baby Monitor
Style: Wi-Fi video
Range: Unlimited from the camera (through Wi-Fi); 100 feet from sock to camera
Display: 1080P full HD to a phone app
Battery life: Up to 16 hours
Like the Nanit, the Owlet Duo is a pricey, Wi-Fi-operated smart monitor designed to give you high-tech sleep insights, and ideally, more peace of mind. The system does this via an included wearable called a "smart sock," which fits on your baby's foot and records his or her heart rate and oxygen levels. (This might sound excessive to some, but I would have undeniably loved it when I was an anxious new mom constantly checking to make sure my baby was still breathing in the night.) The idea of the Smart Sock is to reduce the risk of SIDS by alerting you when the readings leave "safe zones"; however, the device hasn't been shown to actually prevent SIDS—in reality it just offers reassurance that nothing is amiss. The sock is designed to work on babies ages 0 to 18 months, but I imagine most parents will just use it for the first six months. 
In addition to the Smart Sock, the Owlet Duo has a compact camera that streams 1080P HD resolution to the Owlet app on your phone through Wi-Fi. The camera has everything you would expect from a high-end unit like this—4x zoom, a 130-degree wide-angle lens, two-way talk, and a room temperature reading that's equally inaccurate to every other brand's. (Side note: Why do none of these work??) As high-tech as the Owlet may seem, using it purely as a monitor without the wearable is fairly simple—the camera is easy to control, and the app is intuitive and cleanly designed. The app will track your child's sleep patterns so you can identify and address any problems; if the camera senses any sounds or motions, you'll get a notification on your phone.
Smart Sock breathing and heart rate information
Sleep insights
This content is created and maintained by a third party, and imported onto this page to help users provide their email addresses. You may be able to find more information about this and similar content at piano.io
Advertisement – Continue Reading Below
Most Related Links :
nativenewspost Governmental News Finance News